Led by Electrical & Pump Services Ltd. (EPS); a specialist in in water and waste water treatment technologies, this initiative assisted utility companies, client organisations and voluntary groups to increase energy efficiency throughout Ireland across a number of projects.
Electrical & Pump Services Ltd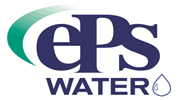 It took the form of a combination of Community and Industry schemes across multiple sites in Counties:
Clare
Cork
Kerry
Kildare
Laois
Limerick
Louth
Mayo
Offaly
Community projects included:
Community Centres
Communal Dwellings
Houses
Church Halls
Schools
Sports Facilities
GAA Clubs
Theatres
Industry projects were wide ranging including:
Retrofitting of existing Aeration Systems
Energy Efficient Water and Waste Pump System upgrades
Lighting and Printer upgrades
Community
With this wide reaching and large scale project, practically all members of the community, be it Church of Ireland, GAA or housing for retired priests received benefit from this project, spanning all age groups.
Local contractors, suppliers and other commercial premises would also have benefitted due to the high volume of work undertaken.
Summary
SEAI grants were awarded across both Community and Industry schemes, and thanks to EPS and Enprova community works were completed at minimal cost to all voluntary organisations. Total annual energy savings were:
Thermal Savings: 520,000 kWh
Electrical Savings: 1,735,000 kWh
Total: 2,255,000 kWh